We are pleased to welcome to BagServant the Anya Sushko 2015 collection. The collection welcomes adorable wristlets, funky make-up bags and party time clutches which are sure to brighten up your accessory collection.
In an array of colours, sizes and materials, Anya Sushko handbags are still a relatively new and exciting handbag range, and we feel very lucky to be in on the secret. However, like with all great designs, Anya Sushko handbags are being spotted more and more across town, so you will want to get your hands on one of these infamous little beauties before others catch on and the 2015 collection is great place to start.
And remember,  any Anya Sushko handbag can be personalised to suit your needs or to add a inspiring message to that special person in your life, so you really can walk away with a  truly unique handbag – something so rare in today's saturated market.
Have a browse through the new collection and let us know which handbag has made your wish list.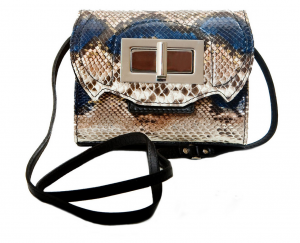 Comments
comments